Feria App
Combining user-centered design and IoT technologies for fleet monitoring
IoT solution
plus great UX
for Fleet
Monitoring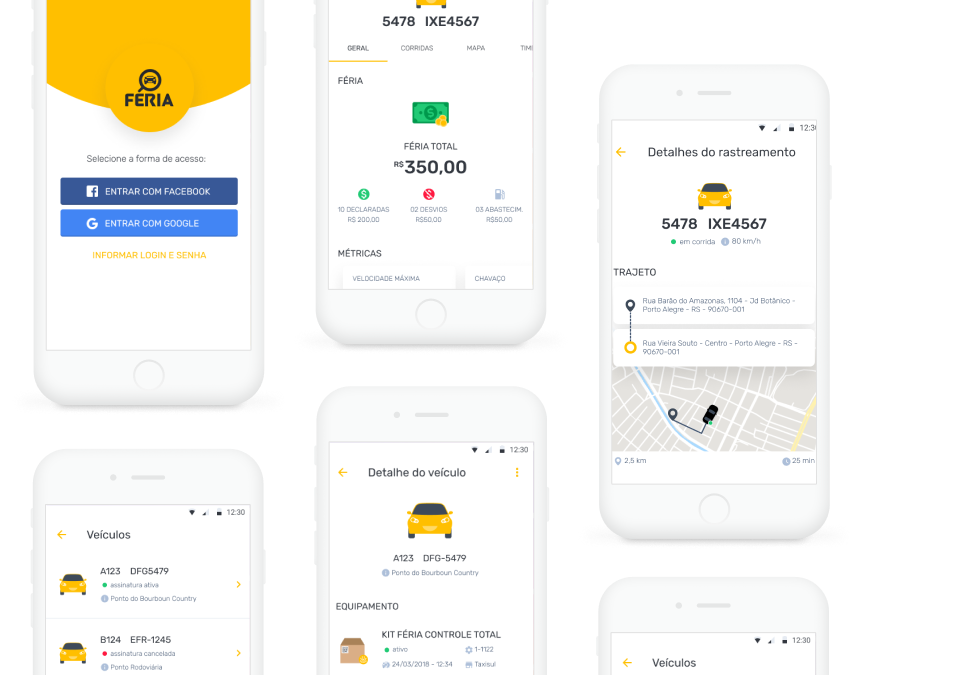 The big win
When we started our collaboration, SOHA's founders had already developed the MVP for a fleet monitoring solution called Feria. This solution includes tracking devices and a mobile app that connects to the devices and provides data on trips, activities, and billing.

The project goal was to simplify vehicle management for people who use their vehicle as a work tool to solve everyday situations more easily. And in order to meet the goal our team needed to improve Feria. So, we gathered feedback from early adopters, performed heuristic analysis, collected data and recorded user flows. By putting the customer at the center and understanding their profile and needs, we were able to identify improvement opportunities for the user experience (UX) and the user interface (UI).

After defining a new design system and new journeys for better usability, a dedicated team worked on the new product version in two-week sprints and also improved the tech stack for better scalability.
Soha is a technology company that creates solutions to complex problems through IoT, systems and applications. On the development front, the company provides both software and hardware services with partners and customers to develop its solutions in different areas of the market, such as agriculture, health, industry 4.0, transport and e-commerce.
In design we trust
User experience (UX) and user interface (UI) are central to digital product design. UX focuses on user satisfaction and usability to ensure efficient task completion and minimize frustration. UI includes visual elements such as colors and icons that build brand identity and drive engagement. Together, they improve accessibility, conversion rates and competitiveness. By focusing on user needs and behaviors, they reduce support costs and enable continuous innovation. The result is user-friendly products that drive satisfaction, engagement and business success.

When we began our collaboration, the biggest issues with the Feria product were UX and UI. Our team focused on finding solutions that would enable users to achieve their goals when interacting with Feria. We wanted a user-friendly product and a simple presentation of information, as well as quick and seamless navigation for users.

We were only able to achieve our goals because the founder of SOHA, Felipe Foliatti, trusted our work from the very beginning and cooperated in every step of the project:
"We built a proposal for a wonderful application that would surprise the client and take Feria to another level."
Felipe Foliatti, Founder at SOHA
Results
Real impact on the User Interface Design
New design system and journey for better User Experience
Validation of product adoption to personas
Native Android development (Kotlin with Google Jetpack components)